SOR 530 An Interesting Discovery
Abstract
Kirk discusses a very interesting failure mechanism in a Voltage Controlled Oscillator (VCO) design and manufacturing company he briefly worked at and what the detailed failure analysis showed.

Key Points
Join Kirk as he discusses the cause of a batch of VCOs to fail in time and the discovery of missing gold wires in the encapsulated P/N die of the variable capacitance diode (04×02 sized component)
Topics include:
How Kirk used thermal cycling to stimulate some more of the VCO's  to failure demonstrating latent to patent defect discovery.
Cross-sections of the varactor,  also known as a variable capacitance diode, showed a good die inside the encapsulation but no gold wire.  The photos of the cross-section showed there was gold wire on  the walls of the space the wire had been. This was enough gold along walls of the channel left to the die for the voltage to get to the P/N junction to work temporarily, as a varactor is normally a low current component. When the thin film of gold cracked and caused an open circuit and the VCO failed.
Kirks analysis was that a group of varactors on the long SMT tape reels were damage by fast voltage spike, possibly ESD damage, at the supplier or in shipping long before assembled in the VCO.
The small company's owner believed it was caused by a lighting strike that passed through several sensitive test instruments without damaging anything but the VCO under test. It was a absurd conclusion and the company did not survive much longer after that time period.
Enjoy an episode of Speaking of Reliability. Where you can join friends as they discuss reliability topics. Join us as we discuss topics ranging from design for reliability techniques to field data analysis approaches.
---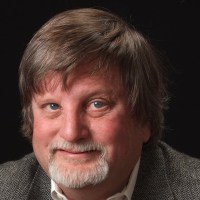 SOR 530 An Interesting DiscoveryKirk Gray
---
Show Notes
Here is a link to Kirk's book co-authored with John J. Paschkewitz available from Amazon "Next Generation HALT and HASS: Robust Design of Electronics and Systems"
Here is the link to the US ARMY/CALCE PAPER presented at the 2013 RAMS conference event mentioned in this podcast– "Reliability Prediction – A Continued Reliance on a Misleading Approach" . This is a government document that is in the public domain and should be distributed a read by any engineer that believes failure prediction methodology is useful or beneficial during product development.