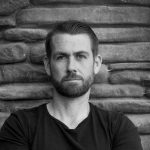 6 Sigma and Reliability
Abstract
Chris and Fred discuss what the idea of '6 sigma' means for reliability. What is '6 sigma?' Is it a buzzword? There are lots of different ideas on what '6 sigma' is. We are always on the look out for amazing new things that are going to help us do reliability stuff. Want to learn more? Listen to this podcast.

Key Points
Join Chris and Fred as they discuss '6 sigma.' What is '6 sigma?' Well … it's complicated. Because many different people have different ideas on what it means.
Topics include:
What is '6 sigma?' It is an idea that is based on manufacturing components that are so far inside design tolerances that they won't ever approach 'unsatisfactory' dimensions that the ultimate product will be very reliable. And it can also be looked at as designing something that is so robust that manufacturing inaccuracies will have a limited effect on overall reliability.
But what about other ideas? Like '6 sigma' being a methodology where you create a team to solve a problem. How is this a '6 sigma' thing only? It's not!
So where does the title of '6 sigma' come from? The idea is that the normal distribution (bell curve) can be described by its standard deviation – something we often represent with the Greek letter 'sigma.' So the idea is that the variation in the dimensions of something you are manufacturing IS modeled by a bell curve, and that we want tolerances (or 'bad' dimensions) to be '6 sigmas' away from the mean value. BUT … not everything is modeled by a bell curve – especially at the extreme values that matter when it comes to things being out of specification. And because of these assumptions and underlying statistics, people who can't 'handle' the statistics simply assume statistical principles … and go back to building teams to solve problems.
So how does '6 sigma' relate to reliability? Well, it is great if '6 sigma' means you work out how your thing can fail (like a FMEA), identify where manufacturing will contribute to failure, and then set tolerances to prevent this, then '6 sigma' or any other school of thought that focuses on high-quality manufacturing will contribute to reliability. But if '6 sigma' is reduced to a philosophy for creating teams that solve problems … then what is so special about it?
Enjoy an episode of Speaking of Reliability. Where you can join friends as they discuss reliability topics. Join us as we discuss topics ranging from design for reliability techniques to field data analysis approaches.
---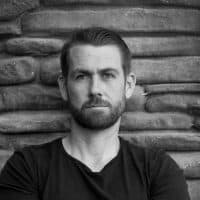 SOR 623 6 Sigma and ReliabilityChristopher Jackson
---
Show Notes