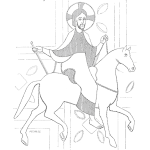 Maintenance FMEAs
Abstract
Carl and Fred discussing the application of FMEAs in support of asset maintenance.

Key Points
Join Carl and Fred as they discuss the subject of FMEAs and Maintenance; and difference between FMEAs done in support of product development (Design FMEAs) and FMEAs done in support of maintenance or Reliability Centered Maintenance (RCM) programs.
Topics include:
Design for Maintainability; Design for Service
Causes in Design FMEAs are taken to the level of potential design deficiencies
Causes in Maintenance FMEAs are taken to maintenance actionable level
Recommended actions in Design FMEA support design improvements
Recommended actions in Maintenance FMEA support maintenance improvements
How should Design FMEAs and Maintenance FMEAs be connected?
RCM Decision Logic Diagrams in Maintenance FMEA vs Effect descriptions in Design FMEA
Reliability professionals should understand both product development and operations
Be aware of failure rate handbooks, and the assumptions that go into the information
Put an asterisk on failure rate data that is from handbooks
Enjoy an episode of Speaking of Reliability. Where you can join friends as they discuss reliability topics. Join us as we discuss topics ranging from design for reliability techniques to field data analysis approaches.
---
SOR 643 Maintenance FMEAsCarl Carlson
---
Show Notes