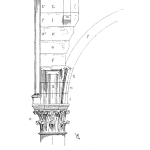 Vendor MTBF Claim
Abstract
Philip and Fred discussing a listener question about how to verify vendor claims about reliability.

Key Points
Join Philip and Fred as they discuss
Topics include:
Assumptions and which party may benefit.
Statistical approaches and a few tips
Are standards and textbooks failing us?
Enjoy an episode of Speaking of Reliability. Where you can join friends as they discuss reliability topics. Join us as we discuss topics ranging from design for reliability techniques to field data analysis approaches.
---
SOR 611 Vendor MTBF ClaimPhilip Sage
---
Show Notes