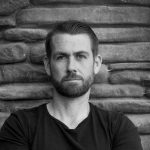 Standards and Intent
Abstract
Chris and Fred discuss how we use standards for reliability engineering, safety, and other similar fields. Standards have a place in everything we do. But issues come when we stop thinking about the thing we are creating and rely on the standards to guide really important decisions. Why is this silly? Listen to the podcast!

Key Points
Join Chris and Fred as they discuss
Topics include:
Safety Integrity Levels (SILs) and other arbitrary 'measures' of goodness. These are somewhat subjective categories of 'safety' as it relates to functional safety. Functional safety is the characteristic of a product that has the ability to 'actively' do something in response to an unsafe condition. But this is of course … subjective! So we, as humans, tend to create these levels and measures that help us say this is 'good' or otherwise.
… which brings us to 'standards.' Standards bodies are the ones that enshrine things like SILs. But the problem with trying to standardize and formalize approaches to safety and reliability in a way that tends to be formulaic and NOT promote critical thinking.
… for example? The 85-85 test. This is a test where we raise the temperature to 85 ̊ Celsius and 85 % relative humidity. This test was first created for early electronic components. But we now see it everywhere for things ranging from fully sealed electronic components (humidity doesn't touch anything) through to plastics. Why? Because the standards bodies have stopped thinking about today's challenges.
Standard committees and bodies are 5 – 10 years behind. Minimum. And they are not keeping up with technology. Not even a little bit.
… and they are written by people who pay to be there. That's right. They are volunteers who have to give up their time, often pay for their own flights and hotels to meet to talk about what the next standard should say. Relying on paying volunteers is simply not going to attract pioneers, luminaries, the 'younger generation' or anyone else you might think should be represented in a standards committee.
… and standards simply formalize what might have worked best in the past. So why are you doing a salt test for a product that is nowhere near the ocean?
And all this is the reason that technologies like autonomous vehicles are on the road yet. Insane!
Enjoy an episode of Speaking of Reliability. Where you can join friends as they discuss reliability topics. Join us as we discuss topics ranging from design for reliability techniques to field data analysis approaches.
---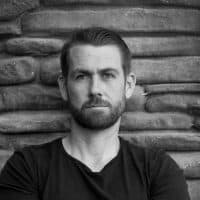 SOR 598 Standards and IntentChristopher Jackson
---
Show Notes