Variability of Weather Data
Abstract
Kirk and Fred discussing the differences in weather conditions in their home locations and how variable extremes in environmental conditions and impacts to equipment design and its reliability.

Key Points
Join Kirk and Fred as they discuss environmental specifications and actual environmental conditions.
Topics include:
Recent article on why Wind Turbine energy systems are shut down when temperatures drop below -20 Fahrenheit.
Thermal stress in digital systems will cause operational failures due to shifts in operational parametrics and need designed in thermal temperature limits.
Designs that could survive extremes of weather such as tornado's winds or direct or close lightning strikes would have prohibitive costly trade offs.
Enjoy an episode of Speaking of Reliability. Where you can join friends as they discuss reliability topics. Join us as we discuss topics ranging from design for reliability techniques, to field data analysis approaches.
---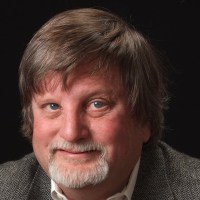 SOR 406 Variability of Weather DataKirk Gray
---
Show Notes
Here is a link to a video of a wind turbine failing during high wind conditions on YouTube.